Mural Park
Loft Offices Phase 2
Pilsen, Chicago, Illinois
Located in the heart of Pilsen, an abandoned building sits adjacent to what will be the starting anchor of the neighborhood's Paseo trail. This strategic location provides the opportunity to re-invent this portion of the block into a creative loft office building that will serve the neighborhood by creating a destination for the local community.

The existing building is a four story 100,000 sq ft brick and timber building that has sat vacant for decades. Originally the building was used as a storage facility that contained a portico for railroad cars to load and unload their goods. This portico was filled in over the years. As part of this project, we brought this portion of the building back to life, even salvaging some of the original railroad rails. These rails lead you into the transformed lobby space. This linear lobby embraces the history of the building while bringing in moments of contextual materials. Through the strategic use of corten steel for window frames and railings, along with a progression of linear light fixtures, the lobby eloquently leads you to the elevator lobby at the center of the building.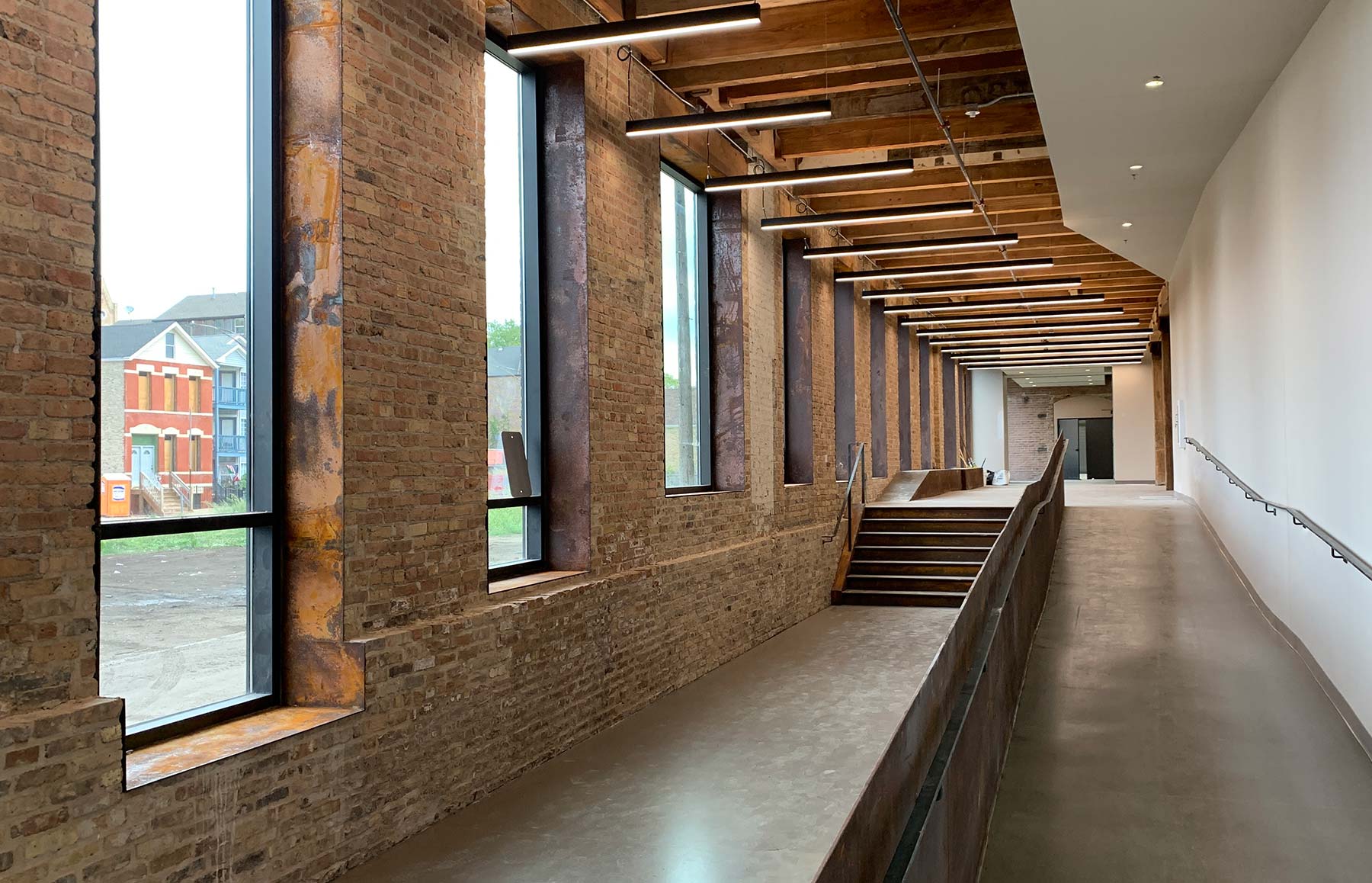 Embracing the industrial nature of the existing building has led to architectural moments that enhance the building, bringing it into its next chapter of useful life. Due to this dramatic renovation, the developer has been able to lease the entire building out to the largest healthcare provider in the area. Our team is grateful to Condor Partners for the opportunity to collaborate on such an impactful adaptive re-use project.
---
Project initiated by SEEK Staff while at JGMA.
Mural Park Creative Offices Phase 2
---
Year: 2021
---
Size: 100,000sf
---
Status: Completed
---
Category: Office

---
Services: Architecture, Interiors
---
Project Team:
Jason Nuttelman, Kai Liu, Jose C. Garcia
---
Discover More