Northwest Center/CDC Building Addition
Chicago, IL
Project Details
Year: 2022
Size: 10,000sf
Status: Permitting
Category: Commerical Office
Services: Programming, Architecture, Master Planning, Interiors
SEEK is honored to be working with Northwest Center (NWC) and Northwest Side Community Development Corporation (NWSCDC) in their new building addition and renovation. Located in the Belmont Cragin neighborhood in Chicago, the project is a 5,500sf addition to an existing 4,500sf single-story building.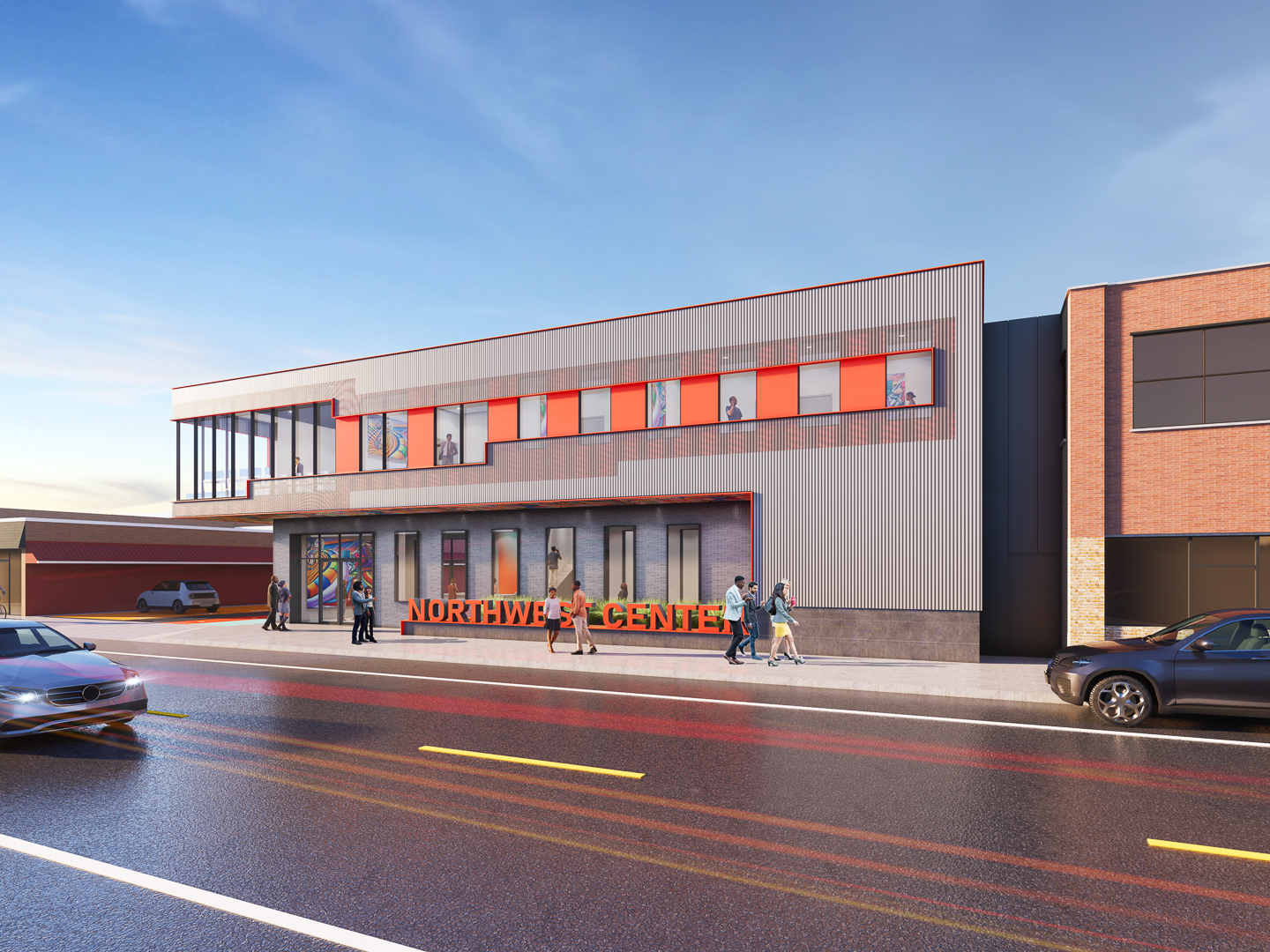 The Northwest Side Community Development Corporation (NWSCDC) is a subsidiary of the Northwest Center (NWC). These non-profits organizations provide the Belmont Cragin neighborhood and the greater northwest side of Chicago with the tools and resources to preserve affordable housing and prevent displacement while also providing business development assistance to local small businesses. With this growing need within the neighborhood, the NWSCDC requires an office space of its own to provide these services. The most impactful way to provide this space is by constructing a second-floor addition over the existing building.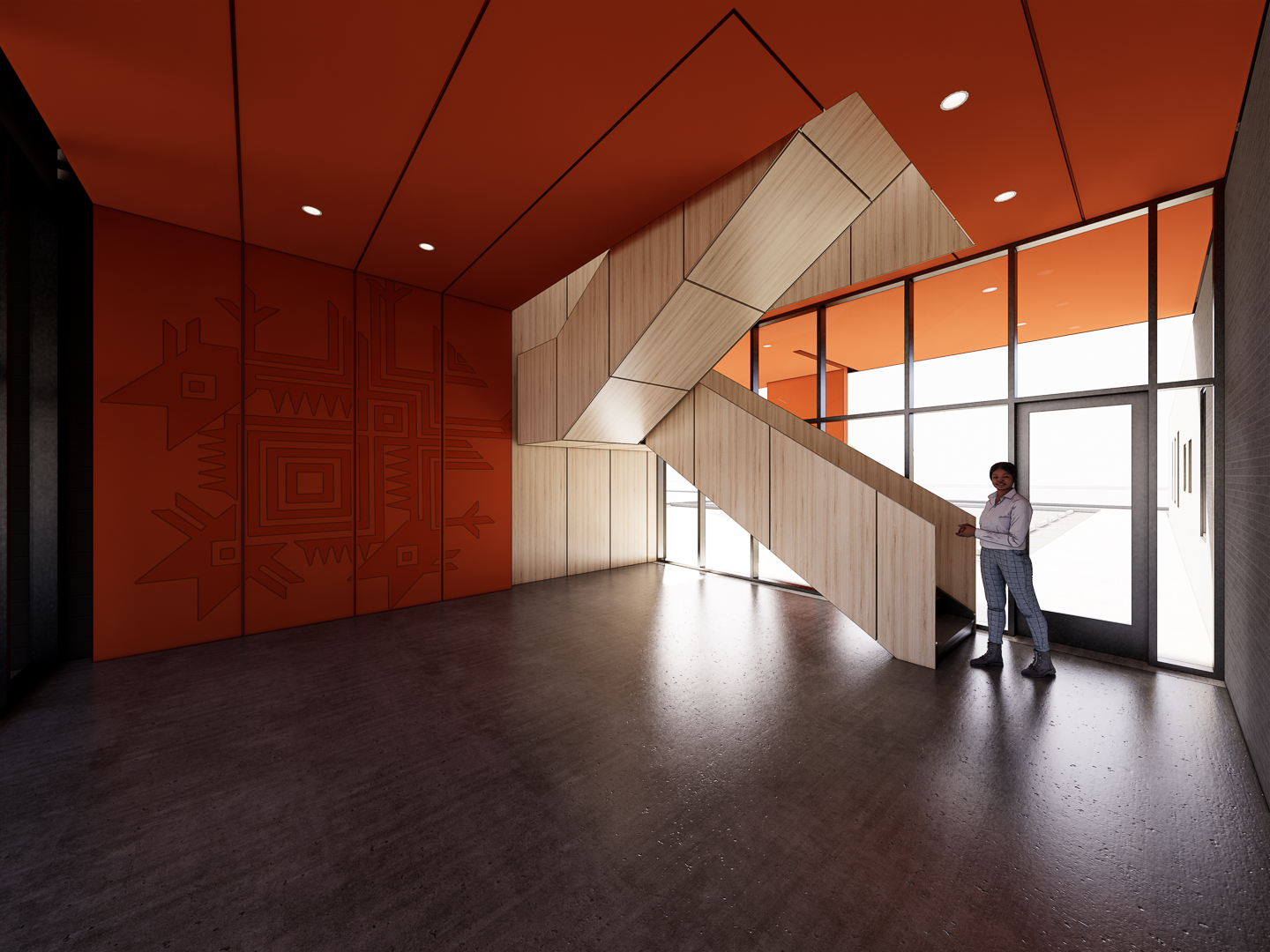 The existing single-story building is located on a large site that has a parking lot to the east and a small side yard to the west, along with a small rear setback. This space allows the construction of the addition entirely outside of the existing building footprint. This approach allows for the current operations of the NWSHC and NWSCDC to continue until construction is complete. The design of the addition responds to the community that it serves. Playing with color, texture, and transparency the cantilevered community room draws the community in.

Stepping into the interior, the design features an entry lobby that showcases and celebrates the existing building as a way to remember the past while looking into the future. The lobby space features a sculptural stair connecting the NWC lobby in the first floor and the NWSCDC lobby in second floor, all connected by an atrium space with a skylight filling up the space with natural ligh